A game about modern warships in 5 on 5 format. Beautiful graphics, good realism. You can fight on behalf of a real missile cruiser, submarine, aircraft carrier and even ekranoplan (it is only one in the game, but cool). In the game is also possible to control a helicopter, attack aircraft, fighters and bomber.
Ships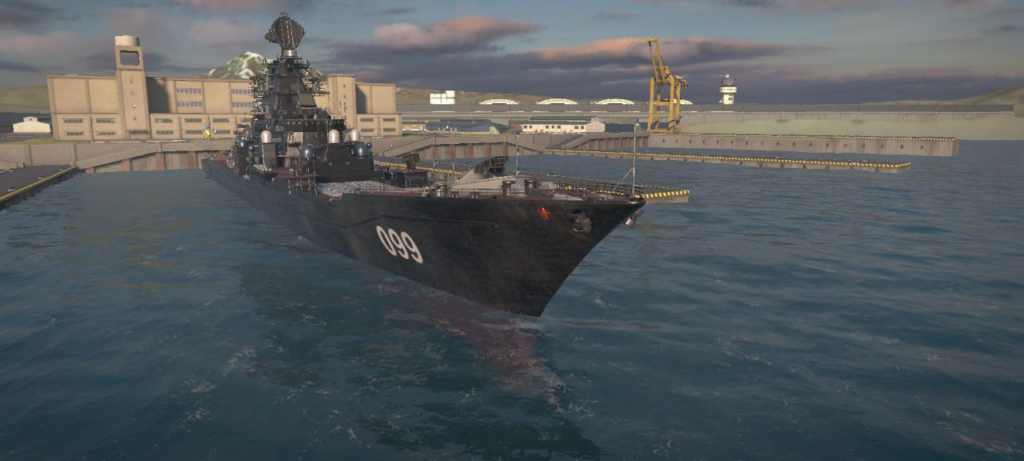 Huge selection of ships from different countries, each with its own battle tactics. All equipment is changed in the port. You can choose and replace missiles, grenade launchers, cannons, torpedoes, all customize it for yourself. To make it easier for you to raise the level, we have prepared a list of top 3 ships in the game, they are the strongest and most comfortable. In Modern warships there are even a few old battleships (Misuri and Yamato).
Submarines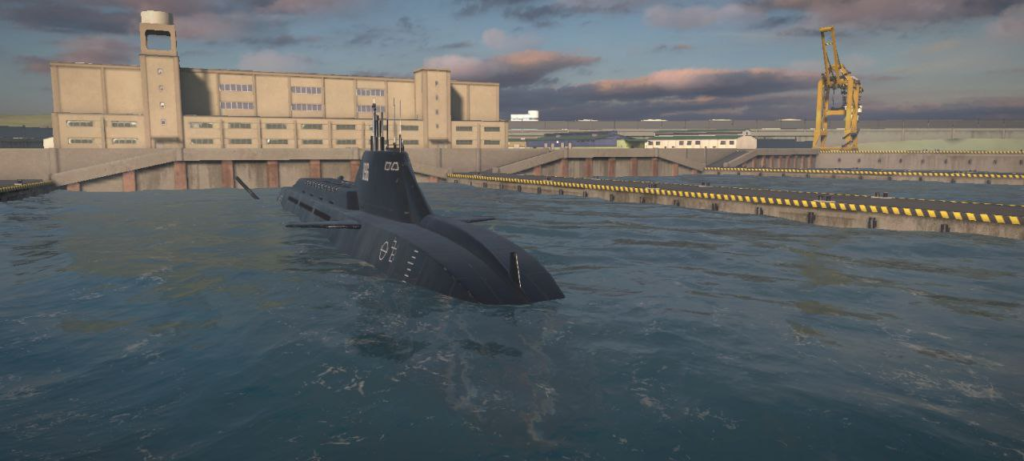 These underwater creatures can cause a lot of trouble! Many ships have no protection against torpedoes and submarines actively use this in Modern warships. Underwater launch missiles are particularly uncomfortable. Some players can go underwater from the start of the game and be there until the air runs out. A peculiar class of vehicles that have a small amount of health. Ideal saboteur behind enemy lines.
Aircraft carriers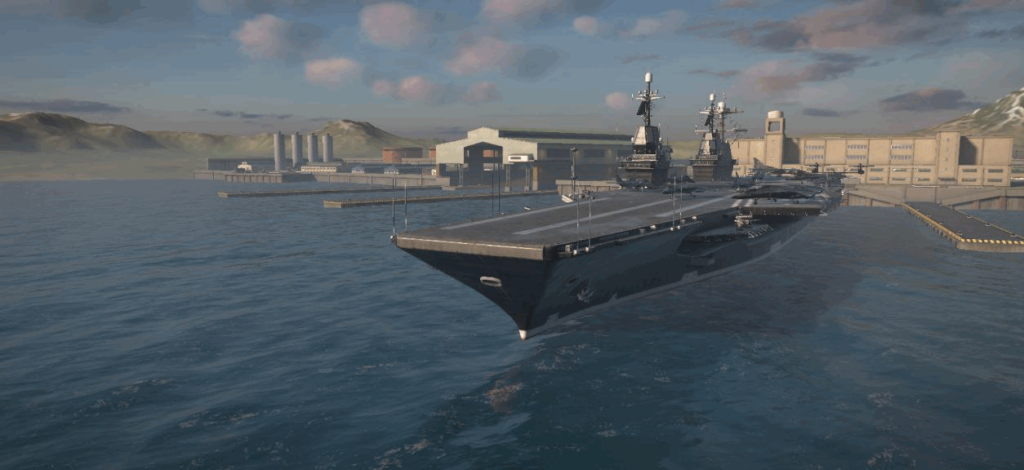 The most dynamic and complex class of modern warships. But also the most interesting in terms of gameplay! You can control an attack aircraft carrier, a fighter, a drone, a bomber! It is the carrier captain who opens the map to his teammates and helps where no one else can help.
Take a look at all the aircraft carrier units in Modern warships (highlighted in red on the right):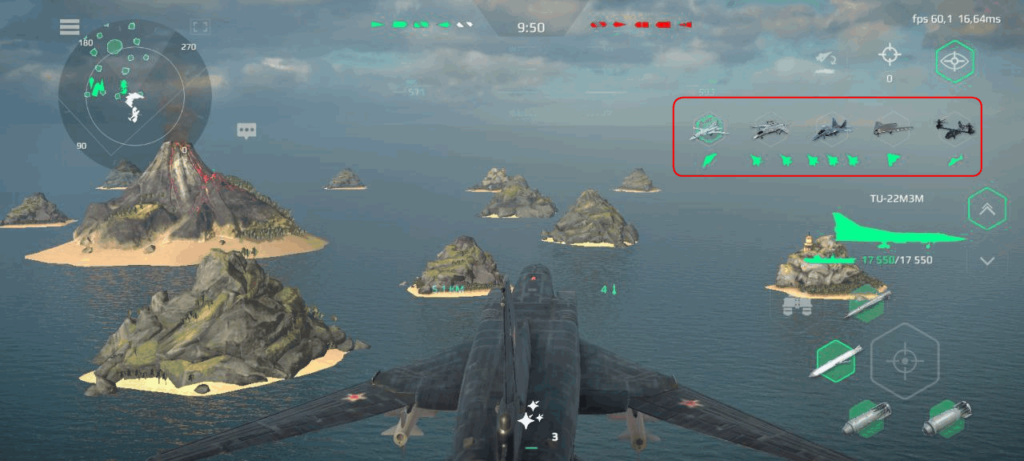 On each you can fly and attack the enemy! This is a very dynamic and exciting gameplay.
Modern warships divides ships into three tier
This is a distinction based on the strength of the ships. On 1 tier – the weakest ships, 2 tier for ships more serious and 3 tier for the most powerful ships.
A newcomer starts his way from the first tier and gradually accumulating experience and resources can acquire stronger ships. Do not worry, players 1 tier get to the opponents on the same ships, such will not be that pumped up player with a powerful ship will be in your opponents. The toughest battles take place on the 3rd tier and in squad mode.
The game's flaws
Low optimization of the game, if the phone is not modern in it will not play even at minimum graphics settings.
Few maps and they get boring quickly
Donated ships often have advantages over regular ships (solved by experience)
Game advantages
Good graphics and realism
Large selection of ships
Interesting naval war gameplay
Huge selection of equipment: guns, grenade launchers, torpedoes and more.
An impressive list of auxiliary equipment: helicopters, airplanes, bombers and more.
Conclusions about the Modern Warships game
Modern warships is one of the most developed mobile games about modern warships. If you are a fan of naval themes, then definitely download the game! You will get a cool experience and a lot of impressions.