Lanchilot:
Hi Shikaka. What's your name? How old are you? Where do you live?
Alex Shikaka:
Hi Lancelot. My name is Alexey, I am 36 years old and I live in Orel, it is a province in central region of Russia.
Lanchilot:
What do you do in life? What education do you have? What did you earn before your last job? What do you do now?
Alex Shikaka:
I got secondary education, I didn't get a college degree, I went to work as a signboard worker in family business, I still work there. I've mastered almost all sides of trade.
Lanchilot:
What hobbies do you have?
Alex Shikaka:
In winter I'm fond of mountain skiing, there's a small skiing complex in the area, I work there as a part-time instructor. In summer I like weekend hiking, rafting on rivers, spending time in nature. Now I am into sharpening knives. A little bit of everything, but don't sit at home watching TV.
Lanchilot:
That's interesting. How did you get into Modern Warships?
Alex Shikaka:
I started playing mobile games about three years ago. My first love was EVE Echoes because I like space, but it took me too much time. Then one day accidentally stumbled upon Star Combat. A very good flying shooter with live players. It had great graphics and interesting combat mechanics. But after playing it and searching information on youtube I found out that the project was abandoned by the developers, switching to some kind of ship game. And in the first video of this game (it was MODERN WRSHIPS) I saw aviation. Deciding that space and aviation were connected, I decided to try it. That's when I got sucked in. Tanks never appealed to me, but ships are another story. Most of all, I was won over by the awesome graphics.
Lanchilot:
Were you interested in games during your life? Which games are your favourites? For example Stalker Forever In My Heart.
Alex Shikaka:
Yes, I've loved games since childhood, but I stopped being interested in novelties at some point, stopped upgrading my PC, occasionally replaying old hits.
I was most impressed by the RPGs from BioWare: KOTOR, Dragonage, Masseffect. Well, Diablo 1 and 2 are memorable. My favorite shooters are Borderlands 2 and Fallout New Vegas. In high school I played CS 1.6 like everyone else, of course. Skyrim has been around lately.
Lanchilot:
How did you joined KOLL clan, Modern Warships?
Alex Shikaka:
By accident. When I decided to join some clan I first contacted Warship Academy and was offered to play to test my skills. I was putting it off for a long time, even though I was playing on medium level on aviks, so I bogged it down. Then was some left clan, which quickly left because of the inadequate members. Then I saw an advertisement for Collectors, there was a tag [ZP]. I joined, I liked it all, that's where I'm still at today.
Lanchilot:
Many or most, believe that the clan KOLL, not very good because of the head of ZOPA. Why do you think you stayed there so long?
Alex Shikaka:
Yeah, somehow I didn't know right away that the Collectors had that kind of fame. ZOPA inside the clan is not the ZOPA the community knows (don't tell anyone). The attitude towards newcomers is very warm. I immediately started by drawing the first clan logo, as by virtue of my profession I know a little bit of graphic editors. Then came neuronet, began to draw avatars klansmen. Even before the release of plans for maps on the site mwstats.info rendered all the maps in the game, which was not easy, imagine: a helicopter to fly around in a circle, taking screenshots, then paste pictures from the radar and all this beautifully rendered.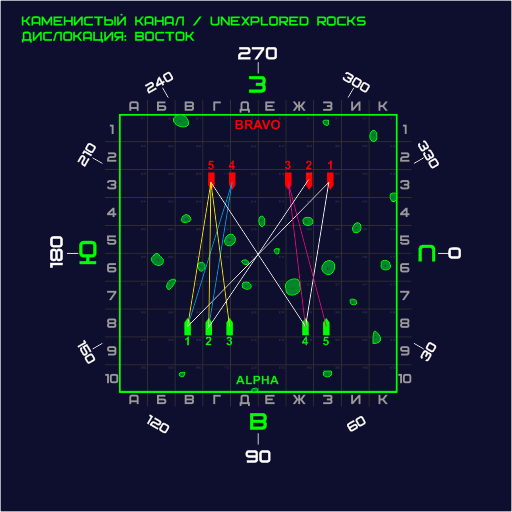 In general, was useful to the clan, now I'm already, you might say, the old-timer.
Lanchilot:
How did you come to the need to create a sticker pack? Frankly speaking, I liked it at once.
Alex Shikaka:
After taking second place in the camouflage contest, I thought about how else I could try to apply my skills to the game. At the same time, more and more publishers moved to the cart. Well, that's where I came across stickers. Oh, those stickers… how they annoyed me. But, if you can't win, take the lead. Came up with the idea that the ships from the game is not difficult to draw from screenshots, add ready-made emotions from the Internet and the characters are ready. Add signatures and there you have it, the stickers are ready. Some of the stories were suggested by friends, some were invented by myself. My favorite was the "good night" sticker with an aircraft carrier. The main thing is that when I began to draw them, the community warmly accepted the idea, this was the best stimulus. Yes, it had its share of vanity.
Lanchilot:
Why have you decided to do blogging?
Alex Shikaka:
Basically the same reason I did the stickerpack. When a game is slowly evolving (yes, yes, tanks, I understand it all…), near-game activity can be as much of a hobby as the game itself. I'm a sociable person, a comrade of mine once said that when he rides with me in the car, he turns off the radio for unnecessary)). So I decided to try my hand at the conversational genre. My favorite gaming blogger is Yuri the Professional, trying to take his example, although I lack the same expressiveness.
Lanchilot:
Why do you think your videos get viewers? How much time does it take to shoot and edit one video? For example the last one, about drone racing?
Alex Shikaka:
I hope they do.) I do it for myself. I am not satisfied with the latest trend of clips with machine voicing, I want to hear a real voice. I think that those who watch my videos, think the same. The idea of the format gave my fellow in the comments on one of the first videos: "As if the light bulb streamer sat with a cup of cocoa. I decided that this is exactly what I want to do.
It usually takes an hour to edit a video. That's if the footage is already there. It's harder with drones, I sat there for 2 evenings, re-checked everything several times, there was a lot of responsibility.
Lanchilot:
How did it happen that you found a lot of like-minded people, including from not small MW channels?
Alex Shikaka:
By the time the channel was created, I was already known in the community as a stickerpack author. Plus I draw avatars and logos as a hobby, I think that's how you got together, right? And I don't quarrel with anyone in chats, that's a plus for my reputation too))). I am willing to work with anyone who likes my content, who considers it suitable for their resource. My only principle is to avoid conflicts of interest.
Lanchilot:
Yes. That's exactly how we "got together". ) How do you get ideas for new videos and rubrics?
Alex Shikaka:
Just sometimes the inspiration to think of something new. Not without alcohol, of course… The "Battle of the Subscriber" rubric appeared this way. Player Caliber wrote me that he also decided to start a channel and sent me a video with his fight and machine voicing for evaluation. I told him I'd rather replace the robot voice with a live one, but it turned out that Kalibr's voice died, so I suggested dubbing his video for him as an experiment. I liked it and made it a permanent feature.
Lanchilot:
What do you plan to do when you get into the support program?
Alex Shikaka:
I don't know yet. The main thing is to have quick access to all the news, I want to be one of the first to cover them. For example, I received the Constitution only a couple of days ago, well, who is interested to see its review right now? (Reel will come out anyway).
Coming rebalance technique and a lot can change, for wider coverage technique will need the press. I hope to get another hundred and fifty subscribers soon.
Lanchilot:
Do you have any favorite ships and what equipment do you use?
Alex Shikaka:
I love aviation, my favorite ship is the Type 076 with the killshields. I also like Project 2145 on X's and Bramos. Massachusetts is good, but it's too easy to play, gets boring. Really liked Gorshkov and Anchar, but time has pushed them to the back burner, hope for a rebalance. Submarine liked only SMX31, the rest after it seems cow clumsy. On t2 – Panteleev and Moon.
Lanchilot:
How do you feel about Modern Warships donation policy? There were no new mechanics, clan updates and everything the players need for a long time.
Alex Shikaka:
I'm all for VIP BP, but strongly against units coming out for obscene prices. Aegis, Blueshirts, Arsenals… it's too much. In my opinion developers should pay more attention to donate cosmetics. Skins in CS bought actively, why not introduce donate skins in MODERN WARSHIPS for guys who want to show off their wallet?
Lanchilot:
Are you looking forward to tanks, in a game about ships?
Alex Shikaka:
Yes, I am. I really hope that when tanks are released the developers will return to work on ships. But I understand that the project needs tanks to attract an audience, the majority of players are tank drivers, not shipbuilders))))
Lanchilot:
What would you like to wish our readers, the community and the game's developers?
Alex Shikaka:
That all these missiles and shells fly only in the game.
Good fights and goodbye to you all.
Discuss:
Telegram – https://t.me/mediamw